Okay the anime was watched completely by me around a week back but it kind of took time to understand it. The anime is pretty straight forward when it comes to story line but the moment to try to understand about someone's past or feelings it will take time. Our anime surely show us all kinds of relations and people. But what make each of them different is the way they are presented before us, right!
The anime was going quite good with field trips, some magic battles and magic study but soon all the school fun was totally disturbed. Well it is said when you open up anyone's past some tragic is sure to come. As I mentioned in the earlier post that our Rumia had a little secret and I think it's time to reveal that hidden truth. Rumia Tingle is actually Princess Ermiana, who is an 'Amplifier' meaning she can power up anyone's magic and mana. She should have died years back but our former assassin saved her life by the secret order of the Queen, Rumia's mother.
Well a lot happened till the end of series but the most shocking was Rumia being the princess? Nah, it was Sistine getting married. Yeah now some of you might be thinking how? That's all fault of an old enemy of Glenn. But who? Jatice Lowfan, quite dangerous and always thinking about his own type of Justice. Now he killed many people in order to achieve his objectives but the moment he killed Sara Silvers former partner and close friend of Glenn, his clock started tickling backwards. You can say he messed up with a wrong person.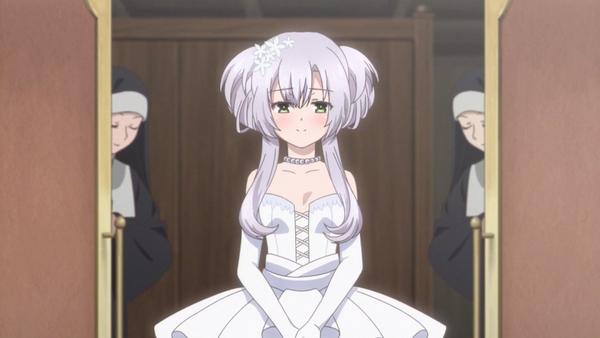 Oh yeah we were talking about Sistine getting married, well it was kind of Jatice's plan who wanted to take over Sistine's family great connections because she was a noble. Well what kind of dirty tricks a person can use to achieve his objectives when he doesn't care about anything than his own objectives. He wanted to destroy the whole empire but gladly Glenn stopped him with the help of his students and friends. And a lot of other things also happened but I don't want to tell everything, you should see it yourself as it's more fun that way!
Thank you for reading! Have a nice day!