All right, first of all I am really busy now a days and the reason is EXAMS! And that's not all a lot of homework too, come on just give us a break! I will not be able to post for some time and I am really sorry for that. But I won't be forgetting about anime, and will continue with them if I don't get scold for it..
The anime that I recently finished is Assassination Classroom and wow it was amazing! The story was so awesome, and I just loved the main characters. The first and foremost thing is that due to some circumstances our cute moon was blasted into a crescent shaped one and all the credit goes to the villain, yeah but coming to it later.
Talking about the story, Kunugigaoka Junior High School has a separate building for students, about whom, they don't know what to do? Frankly speaking they are separated from rest of the school due to their poor grades or some other problems.Their class is 3-E also known as the End Class. NO one wants to end up in that class! Until one day a yellow color octopus enters their class with the people of Ministry of Defense! The students have a big responsibility over their shoulders. They must kill this octopus aka Koro-sensei.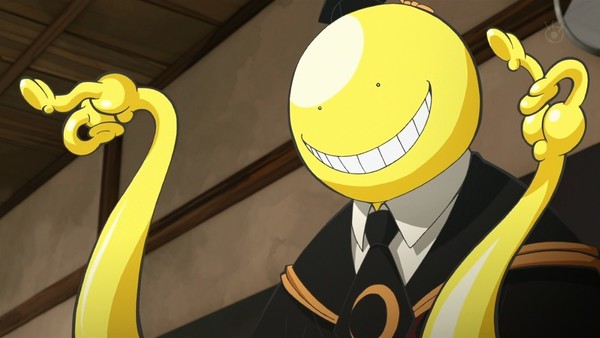 Talking about our Koro-sensei he is a super human who has a lot of abilities. I have listed them below:
Mach 20 speed
Visual Cloning
Accelerated Regeneration
An invincible form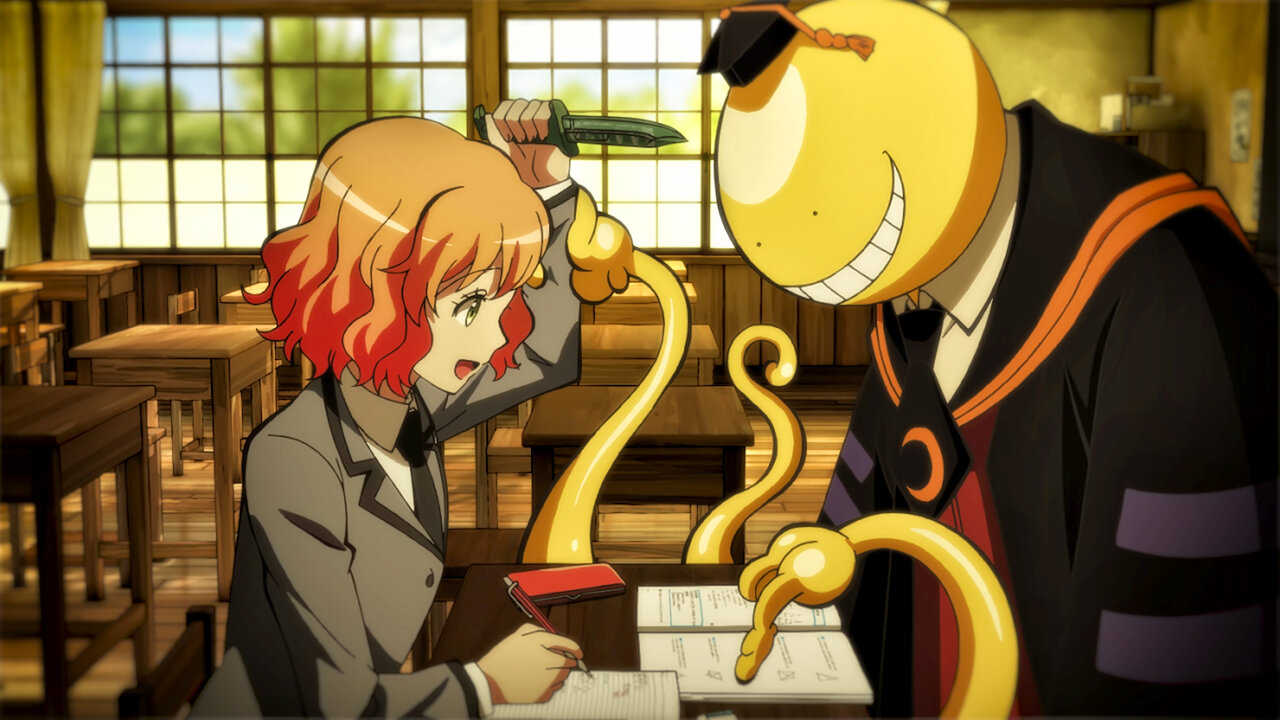 He is a being who can't be killed and yet he wants to destroy our earth. Now here don't get the wrong idea that he is the one behind everything. He may be a super being but that doesn't make him bad. He is the best teacher a student can ask for, he care for each and every student and even his fellow teachers. He would work upon the grades of each of the student making sure that they pass with flying colors. And yeah don't forget that he is the target.
Talking about the main characters, I would not say that this story is just about MC's because if that would have been the case then Koro-sensei would be the MC. Instead in this anime every one is important because killing a super being is not an individual's task. But still I would focus on three or four MC's only. For the rest you need to watch the anime!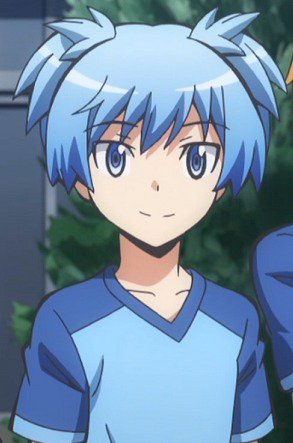 Firstly is Nagisa Shiota, he is the most skilled assassin on the entire class. He might not look like one but guys he is a silent snake that will wait and then attack his prey. He possess a special ability to silently do his job and can feel the frequencies. At different times people have different frequencies developing in their mind and when his opponent is scared like anything he would pull off his special attack. He can be insanely dangerous but there is someone else who is more dangerous.
Karma Akabane, top student of the school and really powerful, both physically and mentally. Plus he is a hot head, really if something there which he doesn't like then either he will walk away or just fight! That's how's he been and still people love him a lot. His other qualities are to be a good commander and planner. He very well knows how to make use of someone even if that person is good for nothing! Also he was the first person who realized Nagisa's true potential, he was like a threat to him so he just distanced himself from him. Enough about Karma now, I won't stop since I also like him a lot!
Well I guess that's all for today or else the blog will be too long! I will be continuing this blog later. Thank you for reading! Do like and comment! Have a nice day!