Season 1 End
So the season 1 ended really well with Kazuma being the hero at last. Although it was just for a few seconds. So explaining in brief our honorable NEET-Shut In Kazuma Sato reached the game world as told by his acquaintance cum goddess Aqua. The first thing of all was to register themselves to the guild and know their status. Okay so this was really not something good and Kazuma and Aqua were quite poor over there and they had to do labor at a construction site and sleep in a barn and take high debt, you guys might have got the idea what all happened to them, right!?
Uhm it's hard explaining what all terrible and awkward situations Kazuma as an MC and we as audience went through but yeah it was total fun. Anime isn't anime if it's not those weird scenes right!? Also Kazuma has a party of his own, not the type of party where we dance and eat but here party is a group of adventurers possessing different abilities and powers and work together as a team to defeat monsters and earn points and money.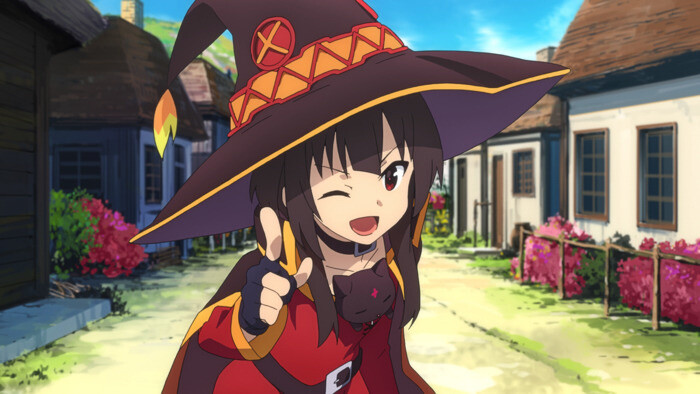 Surely this sounds cool but the party members Kazuma has are pretty weird and strange. Let me introduce you to Megumin and Darkness. Megumin is a magician capable of performing powerful explosion magic and is quite possessive about it.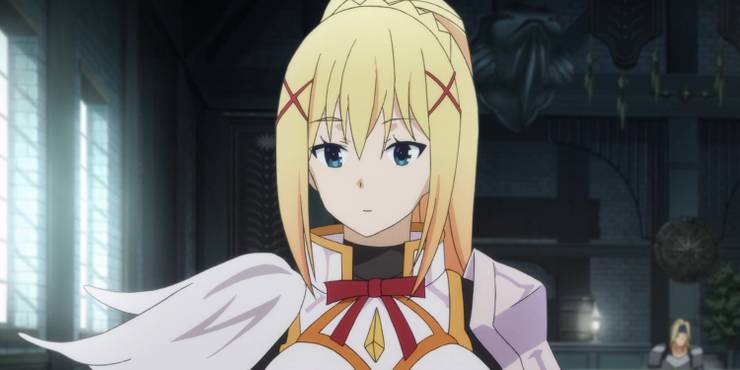 Darkness is a crusader and knight and also a noble although it's a secret which is revealed toward the end of season 1. She is a bit weird too as she wants that all the troubles and attacks should come to her, ah I don't know why they all are so weird.
Also even after all this when Kazuma was asked by a Goddess what we wishes for after he died again,he wished to go back to the game world and his party. But yeah he later on did regret it and wished that he could go back to japan! Well that's Kazuma for us! He and his group made a lot of friends and went on a lot of adventures. The last episode was too good, they fought against a moving fortress named, Destroyer. It was such a good fight with many hilarious incidents.
Well the first season was like a roller coaster ride and the second season has started too. I am having so much fun watching it and I will be posting about the season 2 soon so don't miss out that one! So now I will be ending the post, thank you, take care and have a nice day!