Ok now we have another Tokyo ghoul…….just kidding, no one can match 'The Ken Kaneki'! Kemono or demons were known to exist along the humans in this world, while most of them like to stay hidden , some do come out and create chaos. This anime basically revolves around battling those bad demons and finding our MC's parents, as he is a ghoul. Half human and half demon, but what the most surprising thing is that he is not the only ghoul, there is something else which makes him so special!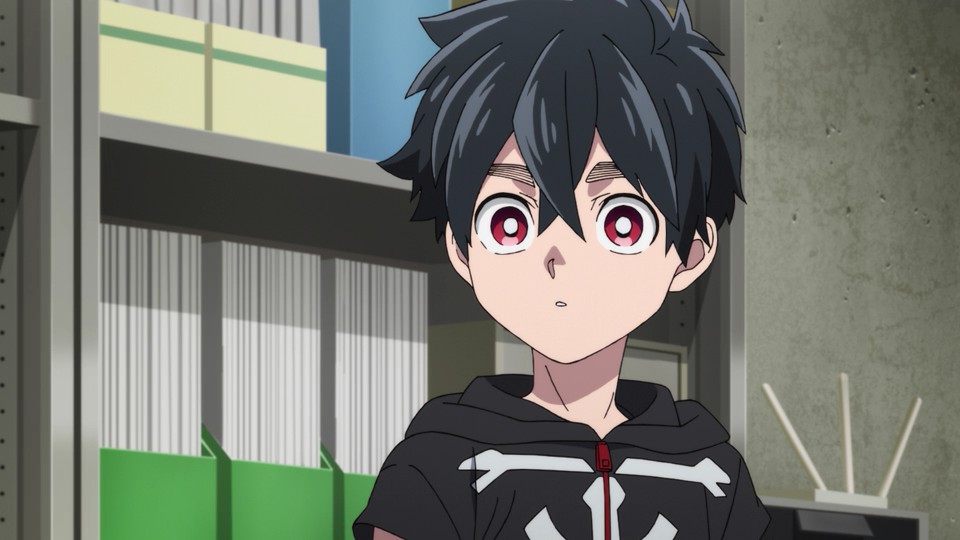 Its the life stone that he has with him since his birth. Its prevents him from turning into demons and eating flesh, it's quite handy for some one like him who can lose control of his enormous power! He killed another demon with just his fist, man he is op! So the name of our special MC is 'Dorotabo' although his real name is 'Kabane Kusaka'. He is seen as backward and ostracized by the villagers. He lives with his aunt and does all sorts of odd jobs. No one likes him and he was told that he was abandoned by his parents.
This is what he thought until one day, a Tokyo based detective comes to their village to investigate the cause of unnatural death of cattle. It is revealed that he is kemono himself and was originally called to kill Dorotabo! Dorotabo's aunt thought that he was the one killing the cattle as she knew that he was a monster! Although she was not aware of the fact that demons cannot be killed, they can be slowed down by cutting off their head!
So Kohachi Inugami, our detective took Dorotabo with him to Tokyo and told his aunt that he has disposed him off! Such a liar! With this the episode ends. It will be fun to see that how the story will turn out in future. I can't wait! That is all for today, thank you, take care and have a nice day!