The season 2 is out but I realized that I have not written about season 1 so lets get started. Satoru Mikami was an ordinary 37 year old corporate worker living in Tokyo. He is happy with his life even though he does not have a girl friend. During a casual encounter with his colleague, an assassin pops out of now where and stabs him for no reason! Seriously, oh well, forget it because due to that only he was reincarnated into such a wonderful world.
He was born into another world as a slime and which is lowest of lowest of all monsters. But when you are friend with a 'Storm Dragon', 'Veldora'. Then he was named as 'Rimuru Tempest' and note it that names mean a lot in this magic world as your power increases if you are given a name.
So he has a special skill called Predator which enables him to eat and mimic the things. He decided to break off the shield around Veldora and for doing so he ate him up. Of course Veldora won't get hurt, it's just that he will come out once the seal is broken off!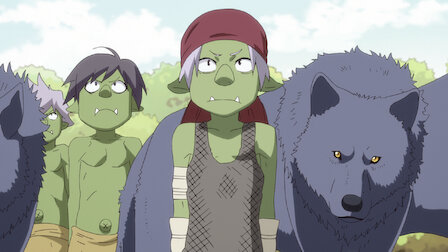 Now Rimuru decides to look around the 'Great Forest Of Jura' and he then encountered goblins. He befriends them and then the Direwolves and the Orcs, the Forest Spirit and many other monsters and Demon Lords too. He is simply amazing. I tried to provide you with a short summary but I highly recommend watching the series as it is too good. Every day is an adventure, I am sure you will love it!
This is all for today, thank you, take care and have a nice day! I will be posting about season 2 tomorrow so please look forward to it!