I know I have a lot of stuff to catch up with, so it might take some time but still please look forward to it. Assassination Classroom as I told you is one of my favorite anime. Not only because the MC are cute but also because the story line is too good and heart touching.
So continuing with the characters I guess only one more is there to discuss about and that is Kayano Kaede. Well she had a secret of her own which was revealed toward the end of the first anime and is quite dangerous I guess..?! Well she did had a murderous intend but that doesn't mean a bad person cannot turn good, especially when you have a teacher like Koro-sensei! She is also known as Akari Yukimura or should I say that this is her real name!
There is a lot to her and I won't be going into details as watching the anime is more fun than reading all the secrets at a blog but that doesn't mean that you stop reading blogs!
She was an actress and sister of Aguri Yukimura who was in relation with our Koro-sensei who was at that time a human. Because of some certain circumstances she assumed that Koro-sensei killed her sister and to revenge her sister's tragic death she disguised herself as Kaede Kayano. Also the big part of her plan was that she took the tentacles cell into her body bearing all the pain all along the way to the end of first season. Well that was kind of hard but she was great at hiding her pain.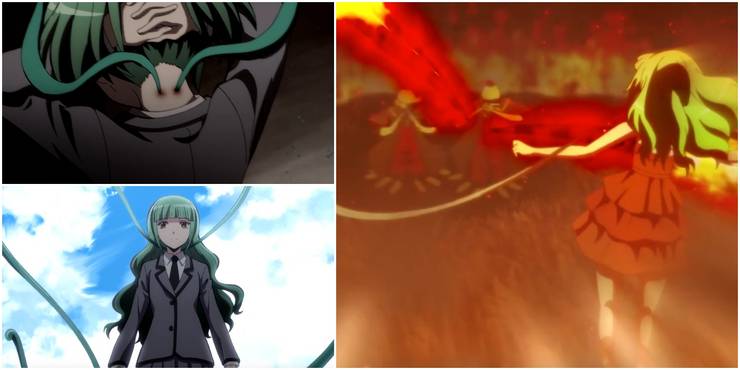 Then there she attacked Koro-sensei one day and it turned into a fierce battle. Luckily Nagisa saved her although the method was quite different.
Seriously there is one more and I am totally confused!!! Well, I will be posting about it please look forward it! Thank you and take care and have a nice day!