Hey it been a long time that I wrote about my favorite character. So continuing with the list of my favorite, here I present the best supporting actor award to Mr Samuru Shigami, claps….!!!!!
Just kidding but yeah I surely appreciate Samuru presence through out the B-Daman series! We really needed some one who can become a strong rival to Riki or else he would have never been able to explore his hidden potential. Samuru is a top B-Shot in the west block. His B-Daman is the rapid-fire type Lightning Dravise.
The best thing is he is so cool!!! But at the same time he is reserved and it was hard for Riki too to become his friend. He is proud and has a sharp mind. He talks less but his B-Daman is really talkative. He is strong and reliable so yeah he will help you out surely in a problem.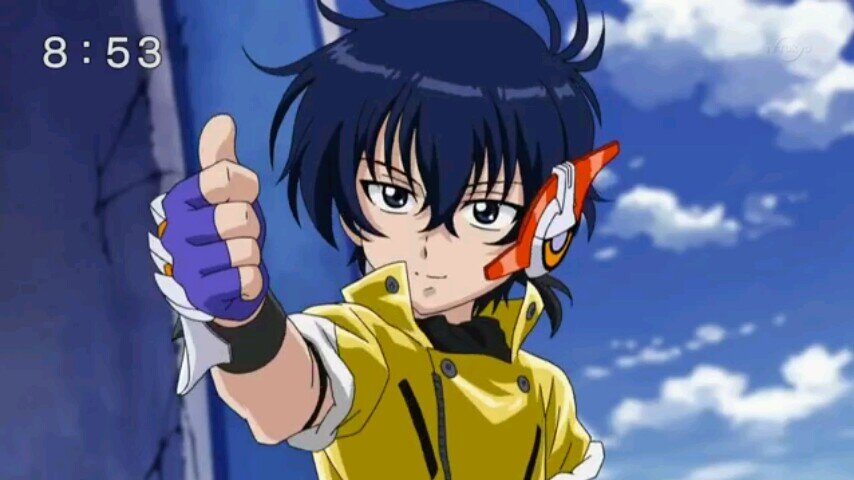 Also in the B-Daman Fireblast series he becomes more open, maybe because of Riki. His B-Daman name changed and upgraded to Sonic Dravise and his strong Emblem Charge Shot, the 'Speed of Hurricane'. He surely comes to save your day, although he was sent on a secret mission!! And I was like, finally, our savior!!!
That's all for today! Thank you, take care and have a nice day!