Continuing with the anime journey, now let's talk about my favorite anime B-Daman Crossfire. Ah, I just love this anime, mainly because of the MC, but it is a real good story line too!
Alright, starting with the story, Riki Ryugasaki is a joyful, energetic and modern boy who is really into history and geography. He aims to become an adventurer once he grows up and by fact, he knows ancient languages too! He was just a normal elementary school kid who had no interest in B-Daman until his friend Sumi Inaba who once introduced him to it. He was not much interested but he is a really rind person. So when he was asked to help out at a B-Daman store, he agreed happily! BTW, forgot to mention, ' Mystery ' is Riki's favorite word to say.
Also, it was then when he got his own B-Daman named 'Thunder Dracyan' who is one of the major dragons and he is the ' Blue Dragon '. So after helping with work the shop owner was kind enough to ask him if he would like to have a B-Daman as gift. He hesitated for a moment but then he heard a voice, it was Dracyan! He chose it but the owner was a little worried as it was quite costly but still he let him have it, so nice of you, thank you!!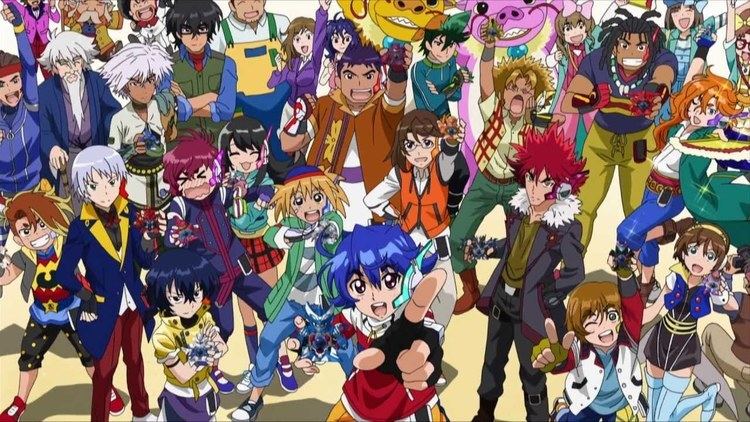 After that he went home and realized his B-Daman was talking, then they talked about a lot of things and became friends. Although our Riki is a total energetic and talkative one, Dracyan is rather a quite fellow, really what a team!! After that he is contacted by the WBMA or World B-Daman Association, which allows only those player to enter the tournament who have a B-Animal, a mystical beast with amazing powers in form of B-Daman figures!
Well, there our Riki met a lot of different peoples who were present there with there amazing B-Damans. Samuru Shigami was also there!! Then a B-fight took place where all B-Player need to hit the target and the one who has the work done in lowest time is the winner. Some were doing it in minutes, some even did it in seconds, man they are scary!!!
Our Riki was not able to hit the target but yeah he put so much strength that he broke he wall!! After that our MC becomes friend with a lot of nice people and make some really good rivals such as Samuru and they had a lot of adventures too!! Not gonna tell everything here check out the anime and have fun! Although there was a bang at the end of first season!! Thank you, take care and have a nice day!