Season 2 END
Finally our great Rimuru Tempest has been evolved Demon Lord. Oh yeah, due to this he even got a little taller and pretty..!! A lot has happened in this second season which all of the fans were looking forward to, I must say it was worth the waiting for season 2.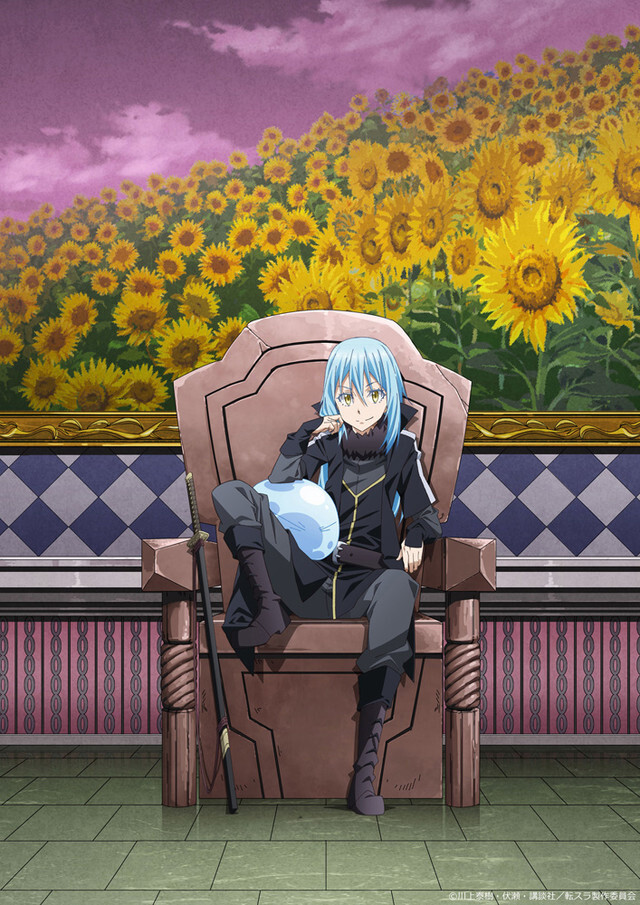 First, we saw Rimuru evolving into Demon Lord.
Then he used Secret Art of Resurrection to bring his dead people back to life
The great Arch Demon is now serving him. His name is Diablo given by Rimuru.
Veldora, the Great Sky Dragon has been released from the imprisonment.
Milim, The Destroyer and A Demon Lord is working with Demon Lord Clayman and Sky Demon Lord Frey.
Milim has gone insane
Great Sage has evolved into Raphael. Now she can answer every question and speaks quite fluently.
And much more…..
Okay, now let's talk about Demon Lord Rimuru Tempest, reviving the dead is is a technique which has less than 3 per cent chance of success. Even among the Demon Lords no one was able to do it, excluding the MC Rimuru. Due to this Arch Demon Diablo took an interest in him and decided to be his follower.
Well, let's see what will happen in future. According to what I feel, both season 1 and 2 were huge success. And if they will make another season or spin off we will gladly accept it. We will be looking forward to it. Thank you for reading. Stay at home, be healthy and safe. Let's meet in next post!