Introduction
So talking about Will, I have been waiting for the second season since when the first season ended. My fellow blogger, Aizen Kuro has posted in his blog about the announcement of second season of the series and that gave me some hope. Now when the anime had made a comeback with another season I can't wait to see how our MC William James Moriarty and Sherlock Holmes will face off each other while solving different mysteries.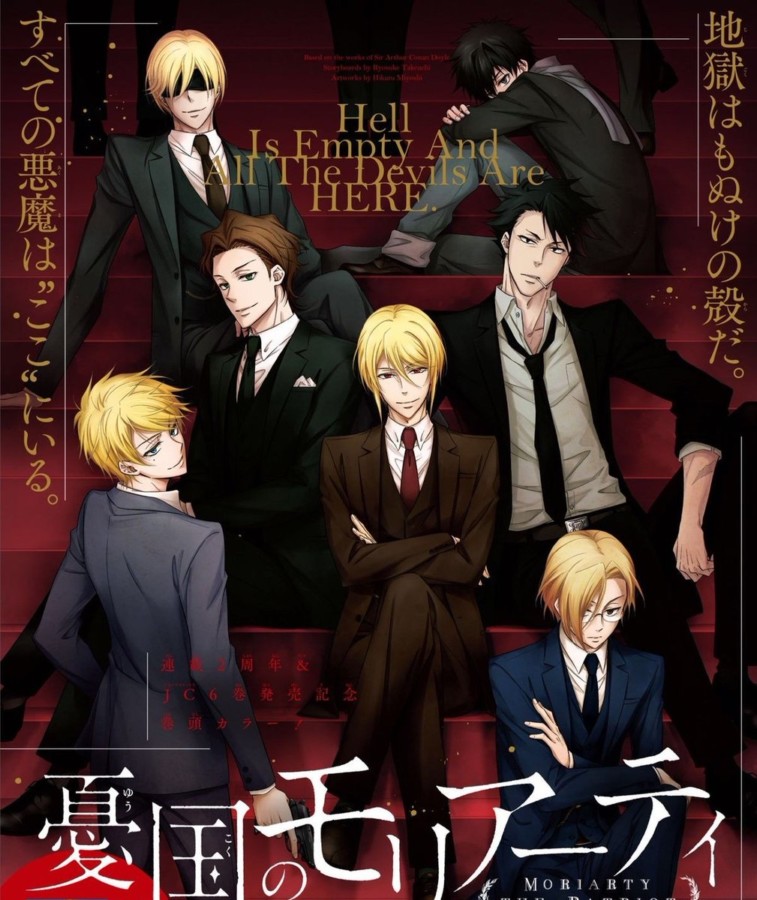 The anime came back with another bang, an amazing story line, cool opening song and some new unfamiliar faces. But one thing that has not changed but increased, is the level of entertainment and fun!!!
In the last episode we saw that some really important documents were stolen from the Royal Palace which could change the fate of entire country. In the second season, the story continues from there. Mycroft who is known as the center of government is also a close ally of the royal family. He has been assigned the task of finding the important papers which were stolen.
Mycroft is actually Sherlock's brother but the two of them do not go along that well. Also Mycroft assigns this task further to Albert James Moriarty who besides being William's brother, is a lieutenant colonel. From here on the news reaches to our Will and the story sets off to find the thief and secret papers.
Well, it has been a lot of fun watching the anime. And I think that the fun has just begun. I will be sticking to this anime throughout the season and the next time we will meet will be the end part. Till then take care, stay home and stay safe. Thank you for reading.!!